The Young Obama and His First Love.
President Barack Obama is one interesting fellow. He worked his way into success from the real grind. Nothing was handed to him, which makes him an individual that many American's can truly relate to. He is somebody that worked hard every step of the way. For those of you interested in learning more about Obama's personal life, you can soon do so, in his biography, which features excerpts from his first love in NYC. Her name was Genevieve Cook and her memories of Obama include how on Sundays Obama would lounge around, drinking coffee and solving the New York Times crossword puzzle, bare-chested, wearing a blue and white sarong. Check out more of her encounters and Obama's past in Vanity Fair. [Vanity Fair]
Image courtesy of Gawker.com.
Former 34-Year-Old Virgin Turned Father of 82 Children.
Ed Houben, 42, has a unique hobby, a hobby that some may consider weird, while others will consider awesome. The Dutchman offers a free baby making service. Huh? He sleeps with around 15 women a month in their hopes that they will end up pregnant. Some women, apparently, would rather get pregnant the natural way, even it means a random guy banging you. Ed Houben is not just a random guy though and is considered to be the most prolific professional babymaker in the world. What he does it legal and gets around 80 percent of the women pregnant. Sperm banks charge large fees to women, while Ed's sperm services come free of charge. [Daily Mail]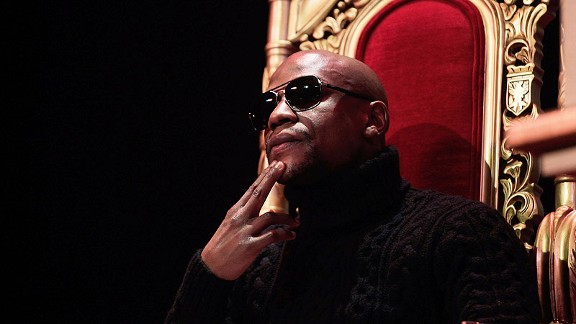 Highest Paid Athletes By Country in 2011.
The United States is known for the heavy salaries they award their athletes. They make many foreigners wealthy as well. ESPN pulled together the best-paid athletes by country. Guess who holds the reign in the USA…Floyd Mayweather with over $40 mil in earnings last year. Many people can't stand his arrogant, ridiculous attitude, but that doesn't change the fact that the man gets PAID. Other notable athletes by country include: Manny Pacquiao - Philippines - $50 mil, Fernando Alonso – Spain – $40 mil, Johan Santana – Venezuela – $23 mil. Check out the rest. [ESPN]
Image courtesy of ESPN.com.